Articles
March 2021
A Newsletter for Legislative and Business Communities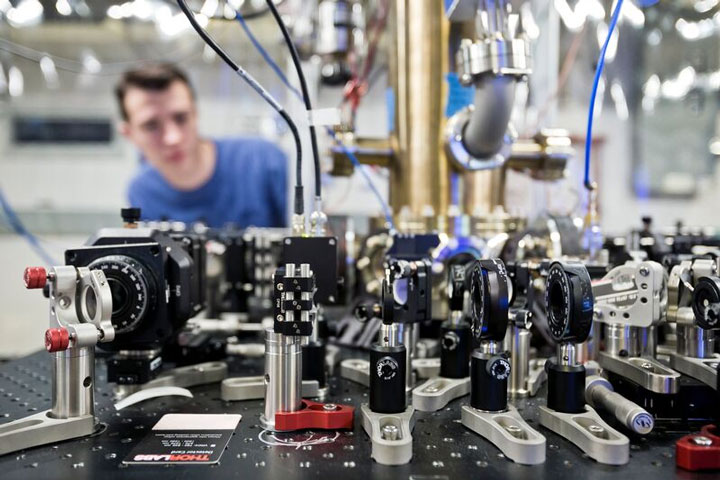 University of Maryland Celebrates IonQ's Plans for Quantum Computing
IonQ entered into a merger agreement with dMY Technology Group, Inc. III becoming the first publicly traded pure-play hardware and software company in the quantum computing space. IonQ was founded in 2015 by UMD Professor Christopher Monroe and Duke Professor Jungsang Kim. Their systems are based on foundational research at both universities. It is headquartered in the University of Maryland's Discovery District and fosters close collaboration with UMD researchers and students, providing a reliable pipeline of talent to the growing company.
---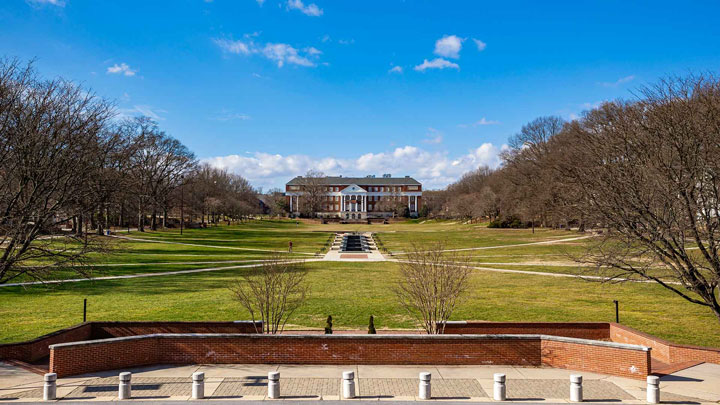 UMD's Undergraduate Application Total Approaches a Record 50K
The university is on the cusp of receiving a record-breaking achievement of 50,000 applications for admission this year. We are proud that this number also includes record-high applications from Black and Latinx students. This is a significant step forward in our efforts to increase the diversity of our student body.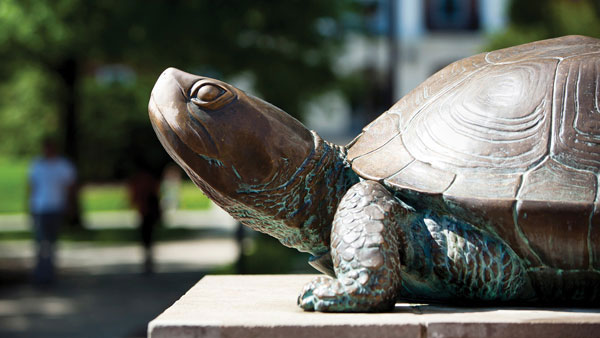 UMD Extends Optional SAT/ACT Tests through 2023 Admission
The university will extend its practice to make SAT and ACT scores optional for spring and fall of 2022 and 2023 admission. This announcement further marks a commitment to access and equity from the university, ensuring that Maryland's process does not further disadvantage interested freshman and transfer applicants.
---
Highlights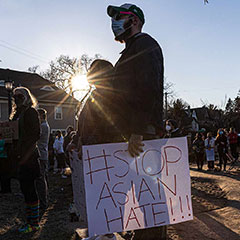 UMD Stands In Solidarity with Asian and Asian American Communities: The university stands in solidarity with members of the Asian and Asian American community and condemns the senseless acts of hate and violence. Several student organizations and offices in Student Affairs and Diversity and Inclusion created events and resources to support Asian and Asian American communities during these trying times.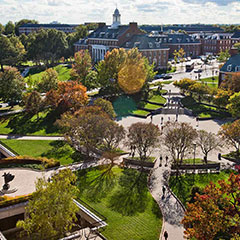 Dashboard to Update UMD Community on Progress Against Anti-Black Racism: The university announced the launch of a new dashboard dedicated to updating the community on the Critical Issues Defined by Black Student Leaders. This builds on the work the University started last spring.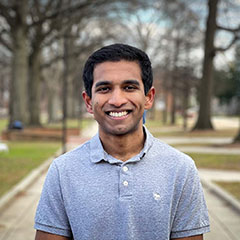 Biochemistry, Computer Science Major Wins 2021 Churchill Scholarship: Pavan Ravindra, a senior studying biochemistry and computer science, is one of only 17 students nationwide awarded a 2021 Winston Churchill Scholarship to pursue a one-year master's degree at the University of Cambridge in the United Kingdom.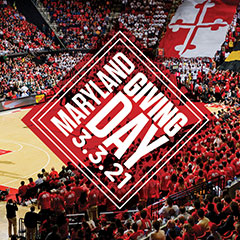 UMD Makes History in Eighth Annual Giving Day Raising Over $2.7M: The university raised over $2.7 million on its eighth annual Giving Day, held on March 3 - an increase of 68% from last year. The 24-hour giving challenge raised money to support the University's core missions, which include learning, teaching, research, the arts, student life, and public service initiatives.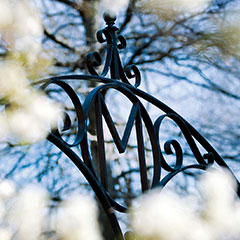 UMD Joins Nationwide Task Force on Higher Education and Opportunity: The university joined nearly 40 institutions to launch a nationwide initiative designed to ensure student success despite widespread financial difficulty, partner with local communities, and ultimately reimagine how higher education is delivered.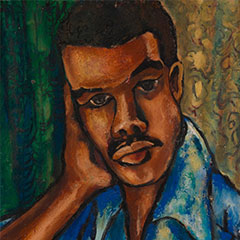 High Museum Features Prominent Black Artist Driskell: The High Museum of Art in Atlanta premiered the "David Driskell: Icons of Nature and History" exhibit to celebrate the artist's work. Driskell was a prominent American artist who is credited with establishing African-American Art as its own distinct field in addition to being one of the most admired artists of his generation.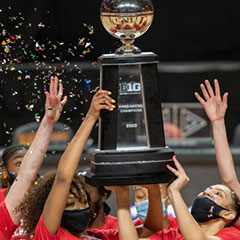 Brenda Frese Wins Big Ten Coach of the Year: Maryland women's basketball coach Brenda Frese was named the Big Ten Coach of the Year for the fourth time in her career. Frese's team had a lot of success, going 21-2 for the season with a 17-1 conference record.
---
Research Impact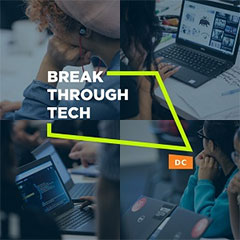 New Partnership Aims to Help UMD Further Diversify D.C. Region's Tech Ecosystem: The university will build programs to propel more students who identify as women and non-binary into tech education. The goal is to increase the number of these students graduating with a tech degree at UMD by 12.5 percentage points by 2026, through curriculum innovation, career access, and community building.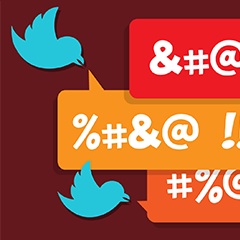 $3.3M NIH Grant to Search for Twitter Links Between Racism, Birth Outcome: A new $3.3 million grant from the National Institutes of Health is supporting a University of Maryland researcher to help analyze the content of tweets to characterize the racial climate in regions across the United States.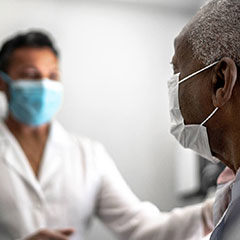 $2.3M Grant to Fund Study of Alzheimer's, Dementia Care for Communities of Color: A $2.3 million grant from the National Institute on Aging is supporting a University of Maryland School of Public Health researcher to study ways to integrate health care systems and public health agencies and identify resources to short-circuit this cycle, reducing race- and ethnicity-based health disparities.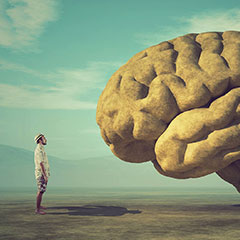 Brain and Behavior Institute to Create Nerve Center in Neuroscience: The new Brain and Behavior Institute will elevate neuroscience research at the University of Maryland through innovative, multidisciplinary approaches. It will be led by biology Professor Elizabeth Quinlan, also the new Clark Leadership Chair in Neuroscience.
---
Alumni Spotlight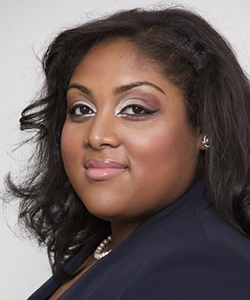 Delegate Wanika Fisher, Prince George's County: Delegate Wanika Fisher is an alumna of the University of Maryland, College Park. She graduated from UMD with a B.A. in Government and Politics and African American Studies in 2010. She later earned a doctorate at the Dickinson School of Law, Pennsylvania State University in 2013 and was admitted to the Maryland Bar. Fisher was sworn in as a member of the Maryland House of Delegates in January 2019 and serves on the House Judiciary Committee. Among her other assignments, Delegate Fisher serves as the House Assistant Majority Leader and Co-Chair of the Legislative Committee for Maryland Legislative Asian-American & Pacific Islander Caucus, Inc.
Delegate Fisher is a proud Terp! As a student, she was involved with the SGA and Alpha Kappa Alpha Sorority, Inc. Delegate Fisher is an advocate for education and very dedicated to elevating the stories of Black students and alumni as well as diverse communities, particularly those represented in her district.
---
Fearless Ideas