Articles
October 2020
A Newsletter for Legislative and Business Communities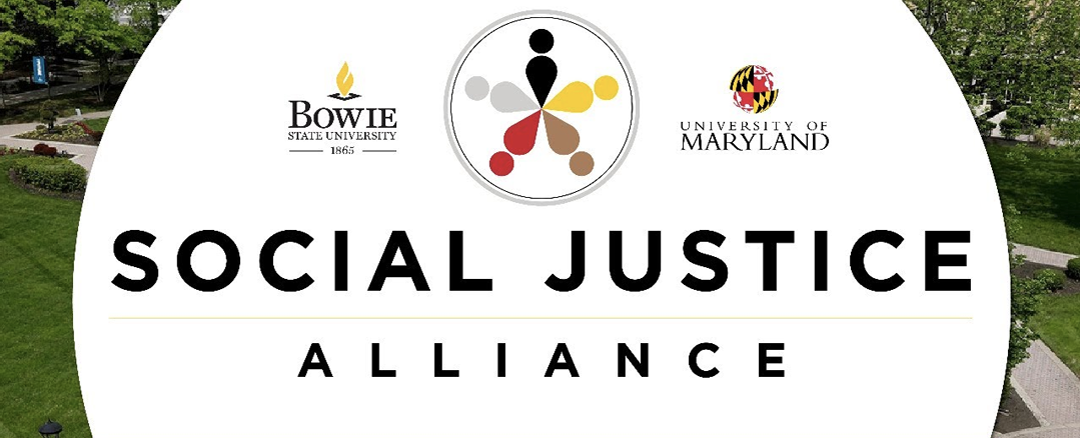 Bowie State University, University of Maryland Launch Social Justice Alliance in Honor of 1st Lt. Richard Collins III
The launch of the BSU-UMD Social Justice Alliance on Oct. 1 also marks the day that the 2nd Lt. Richard Collins III Law goes into effect in Maryland. The alliance will promote social justice and honor the legacy of BSU alumnus 1st Lt. Richard W. Collins III, who was killed on the UMD campus by a white UMD student on May 20, 2017.
---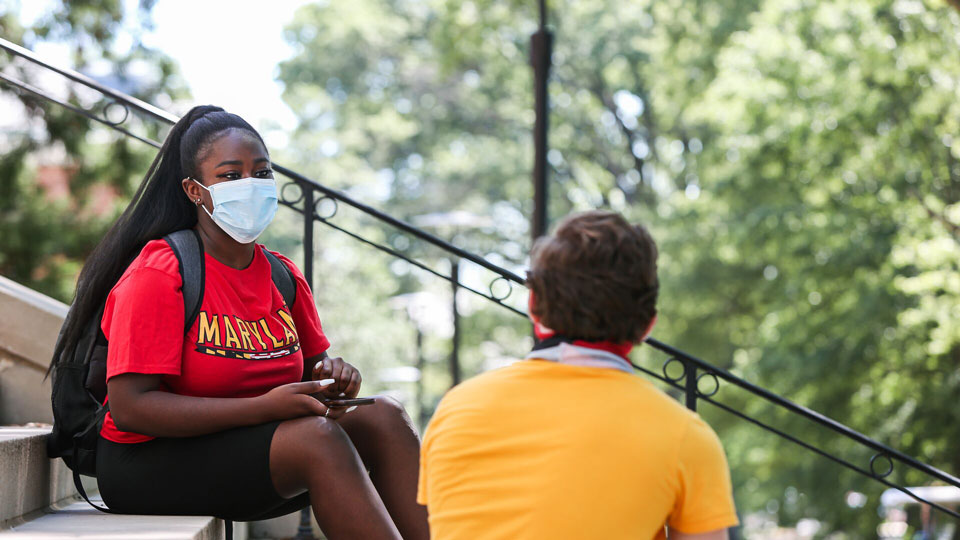 UMD Ranks In Top 10 Among Colleges For COVID-19 Dashboards
Factors such as ease of use, types of data reported, frequency of updates and frequency of campus testing, all figure into the rankings produced by We Rate Covid Dashboards, launched by two Yale doctors and a Harvard medical student. View UMD's COVID-19 Dashboard.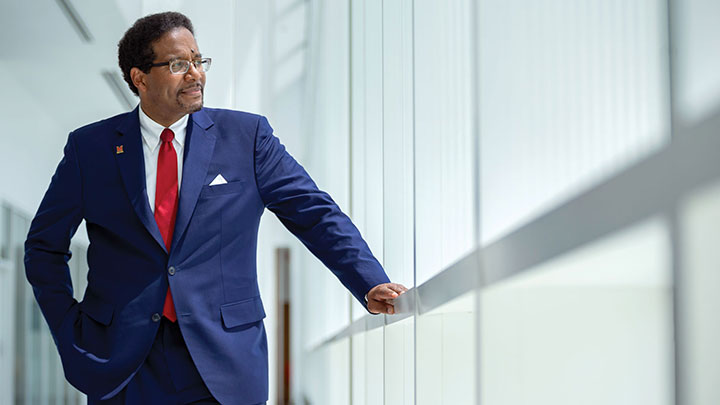 9 Things You Probably Didn't Know About President Pines
President Pines has trained his attention on "grand challenges" ranging from creating economic opportunity for students from low-income backgrounds to dealing with novel diseases and societal injustice. He announced his plans to direct UMD's research power at the problems, as well as work to free the campus from the ravages of both pandemics as much as possible.
---
Highlights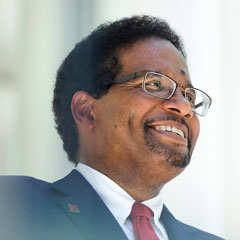 President Pines Announces Advances to Build a More Inclusive, Multicultural Campus: Advances include the naming of the Harriet Tubman Department of Women, Gender, and Sexuality Studies, The 1856 Project, New Program Coordinator for Immigrant and Undocumented Student Life, TerrapinSTRONG, Task Force on Community Policing and the Common Application. President Pines is also offering a course for new students that will focus on the grand challenges of our time, such as COVID-19, Black Lives Matter, climate change and voter access.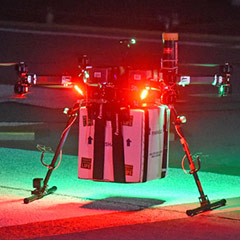 History-Making Organ Flight Honored With Award to UAS Test Site: University of Maryland unmanned aviation pioneers received a high-profile award from the Association for Unmanned Vehicles Systems International (AUVSI) for a historic April 2019 flight that resulted in the first-ever delivery of a viable organ for transplant. The award-winning mission was conducted in the early hours of April 19, 2019.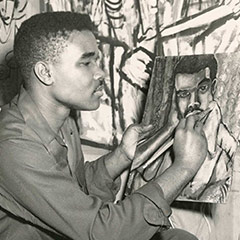 New Virtual Exhibit Honors Renowned Artist, Professor David Driskell: A new virtual exhibit from UMD's David C. Driskell Center for the Study of Visual Arts and Culture of African Americans and the African Diaspora commemorates the life of the famed artist, curator, scholar, educator and mentor, who died April 1 of complications from COVID-19 at age 88. The exhibit culls 110 items from the collection of 50,000-plus documents dating to the 1950s that he and his wife, Thelma Grace Driskell, had donated to the center.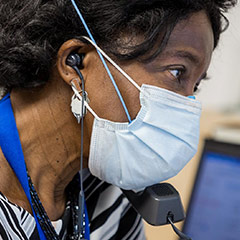 Keeping Terps Safe Means Long Days, Hard Calls for Interim Health Center Director, Dr. Sacared Bodison: Dr. Sacared Bodison is both working with individual students and their parents and addressing COVID-19 at a macro scale with Prince George's County and state officials to make complex decisions to keep the campus safe, such as how frequently testing should be held and how to quarantine exposed students.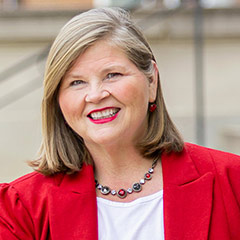 Student Affairs VP Navigates Challenges of Connection During COVID: Perillo, who succeeded longtime administrator Linda Clement, has committed to connecting with students. In a virtual world, Perillo has stayed in touch through email, text messages, meetings with a student advisory council and sitting in on online meetings of student groups. Her top priority remains ensuring that students remain healthy, safe and secure during the pandemic.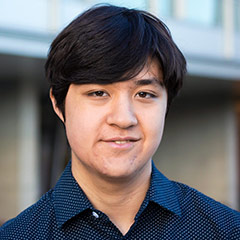 UMD Welcomes 16-year-old Ph.D. Student: Jeremy Shuler enrolled to study for a doctoral degree this year after becoming Cornell University's youngest-ever graduate this spring. Shuler is studying theoretical physics, Einstein's field, which focuses on mind-bending questions ranging from the existence of hidden dimensions to the nature of time.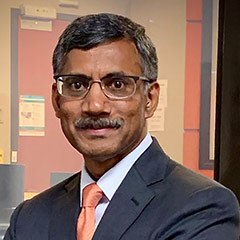 UMD Names Prabhudev Konana Dean of Robert H. Smith School of Business: The University of Maryland has named Prabhudev Konana, Ph.D., Dean of the Robert H. Smith School of Business, effective January 2, 2021. In this role, he will lead Smith in its mission to create knowledge, promote an inclusive learning environment that fosters intellectual discovery, and equip current and future leaders to assess complex problems and deliver innovative solutions.
---
Research Impact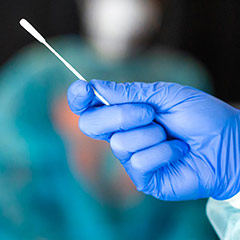 University of Maryland, Baltimore and University of Maryland, College Park Researchers Collaborate to Address COVID-19: The MPowering the State initiative has awarded $500,000 in grants to address COVID-19, from research on improved testing to new vaccine discovery to encouraging at-risk populations to take advantage of a vaccine when it is available.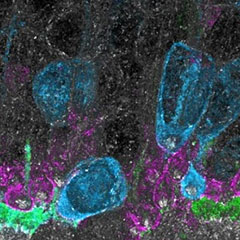 UMD Biologist Gets $1.5 Million NIH Award to Develop Brain Mapping Techniques: University of Maryland Biology Assistant Professor Colenso Speer, has been awarded the National Institutes of Health (NIH) "Director's New Innovator Award." The award, which is one of the organization's most competitive grants, is part of NIH's High-Risk, High-Reward Research Program. It is designed to support "exceptionally creative early career investigators who propose innovative, high-impact projects in the biomedical, behavioral or social sciences."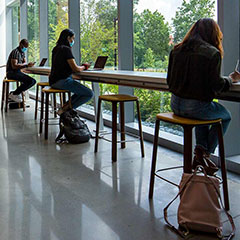 Amazon Investment Powers Clark School Diversity Initiatives: Amazon and the A. James Clark School of Engineering announced a strategic collaboration to advance diversity along with robotics research and education. Known as the Amazon Lab126 Robotics and Diversity Initiative, it is the university's first partnership with the Amazon research and development team that engineers high-profile consumer electronic devices and the first Amazon–UMD investment to provide fellowships aimed at increasing diversity.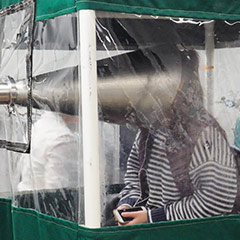 Answering COVID's Big Questions, on Campus: Professor Don Milton from the School of Public Health is leading a project that aims to produce groundbreaking knowledge of person-to-person COVID-19 transmission. The project is receiving external funding from the National Institutes of Health, Bill and Melinda Gates Foundation and the U.S. Centers for Disease Control and Prevention (CDC). 140 participants on campus and in the surrounding community have signed up with a target of 600 or more.
---
Alumni Spotlight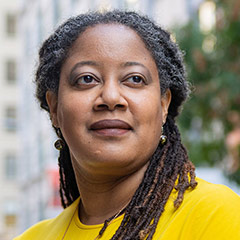 Alum Known for Novels of Distant Future Earns MacArthur 'Genius Grant': Author N.K. Jemisin M.Ed. '97 was named a MacArthur fellow, an honor that includes a no-strings-attached $625,000 grant designed to allow promising writers, artists, scientists, musicians and others the freedom to follow their creative urges.
---
Fearless Ideas